MEET THE DOCTOR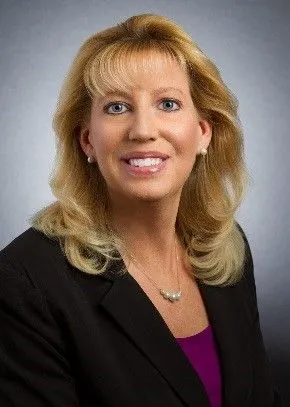 My name is Dr. Darlene Case. I grew up in Southern Ohio and did my undergraduate work at Akron University where I received a Bachelor's Degree in Human Biology. When I graduated, I wanted to live in a warmer climate, so I packed my bags and headed west to California. I attended Los Angeles College of Chiropractic in Whittier, CA and graduated in 1989 with honors. In 1991, I opened my clinic doors in Anaheim, CA to serve the Orange County area.
WHY DID I BECOME A HEALTHCARE PROVIDER
I have always had a heart's desire to help people regain their health. The reason I decided to become a doctor was because of my mother. You see, throughout my entire childhood, my mom had major health challenges. She had fatigue and headaches. She was so exhausted that many days she couldn't get out of bed. She was depressed and withdrew from the family. As a little girl, I didn't always understand. What does a little girl want from their mother? I wanted my mom to pay attention to me, to play with me and to attend all of my special events. And I missed out on all of that. It was so hard for me to watch my mother suffer. I wanted so badly for her to get well because I counted on her and wanted her to be a significant part of my life. My mom was in and out of doctors' offices and in and out of the hospital. My grandmother had to spend months with us taking care of me and my brother. My father worked all the time to pay for the medical bills which meant that neither parent was around much. The doctors ran all kinds of tests on my mother and gave her many prescription drugs, but nothing helped. By the time I was a teenager, I was disillusioned because I had made a decision to become a doctor so that I could help people, but none of the doctors were able to help my mom. This shook my confidence and I wasn't sure I wanted to be a doctor anymore. It was about that time that my mom suffered a bad injury and was in a lot of pain. A neighbor suggested she make an appointment with a chiropractor. She made an appointment and I went with her on that first visit. This doctor did things a lot differently and I was very curious and intrigued. What I noticed is that when my mom came home from her chiropractic appointments, she wasn't complaining of headaches, her pain from the injury was improving, she had more energy, and she was much more interactive with the family. My mom couldn't wait for her next chiropractic appointment because she felt so much better afterwards. This made a big impression on me because this was the first doctor that was able to help my mom. It made such an impression that I decided to study to become a chiropractor. I have spent the last 25 years of my life in studies and research to learn how to help difficult cases like my mother's case. My mom passed away in 2001, but I know that what I have learned would have made a significant difference in my mom's life. I travel the country studying under the top functional medicine doctors to learn how to help those suffering with difficult cases because I never want to see someone suffer like my mother did.
SERVICES OFFERED AT CASE WELLNESS CENTER
Case Wellness Center has two divisions:
1. Case Innovative Health Solutions (Functional Medicine)
2. Case Precision Chiropractic.
Case Innovative Health Solutions is the functional medicine division where Cellular Healing and Nutrition Programs are offered to get to the root cause of many health issues plaguing people. We do not treat the disease. We offer the suffering person innovative and natural solutions to the underlying cause of their ill health. For those with a very busy schedule, or those that live far from the office, we do offer virtual appointments. We have helped many people with Type II diabetes, thyroid conditions, autoimmune disorders, digestive issues, leaky gut, hormonal issues, weight loss resistance, cellular inflammation, and fatigue.
Case Precision Chiropractic offers cutting edge treatment to help those suffering with pain and dysfunction.

All adjusting procedures are gentle, painless and performed with instruments.
In addition, we offer adjunctive services like:
Quantum Neurology (Nervous system rehab for pain, numbness, sensory deprivations, and motor dysfunction like muscle weakness)
NET (Neuro-Emotional Technique – removing the effects of emotional stress from the body)
Cold Laser therapy
Pulsed Electro-Magnetic Therapy
Far Infrared Therapy
Massage Therapy
Whole body vibration
Intersegmental Traction
Lymphatic Therapy
If you or a loved one find yourself in need of care and would like to take a natural and innovative approach to your health challenges, please consider Case Wellness Center. I have dedicated my life to helping others regain theirs and would be honored to serve you.
Abundant Health and Blessings,
Dr. Darlene Case